Ooru Organics
JAPANESE MATCHA GREEN TEA
Originating in Japan, this exceptional green tea with a magnificent green color is a real concentrate of antioxidants. It can be used both as a drink, whipped in hot water according to tradition, as in the kitchen for an original and colorful effect or in your anti-aging and slimming care preparations. We have selected for you a high-quality Matcha certified ORGANIC and cultivated in Japan according to tradition. An exceptional product to be discovered urgently!

ID CARD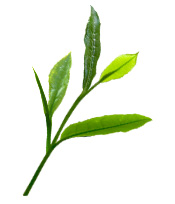 Method of obtaining...................Powdered tea leaves.
Part of the extracted plant..........
Leaves
Botanical name..........................
Camellia sinensis
Quality
100% pure and natural ORGANIC Matcha tea, cosmetic and food quality, non-irradiated powder.
Our Matcha Tea is certified free of any radioactivity. It comes from the region of Kagoshima, a region located in the south of Japan preserved from radioactive emissions. Regular analyzes on batches of matcha tea confirm the absence of radioactivity.
The content limits of heavy metals and pesticides are also strictly controlled parameters, guaranteeing the high quality of our Matcha Tea, which is not always the case even with ORGANIC teas.
Native country............................
Japan, Kagoshima region
Camellia sinensis leaf powder
Presentation
Bright green fine powder with the sweet and pleasant vegetable scent of green tea
Main active ingredients
catechins (around 134 mg / g) including EGCG, epigallocatechin gallate (around 70 mg / g), powerful antioxidants

amino acids (around 44 mg / g), including L-theanine (around 17 mg / g), an amino acid known for its relaxing and anti-stress effects

tannins (around 99 mg / g): astringents and antioxidants

caffeine (or theine) (around 34 mg / g): stimulant

vitamins A, C, and E: antioxidants

calcium

fibers
Precautions
Powdery product, do not use near a source of ventilation.

As with any powder, avoid contact of the powder with the eyes;

 

in case of contact, rinse thoroughly with clean water.

Keep out of reach of children.